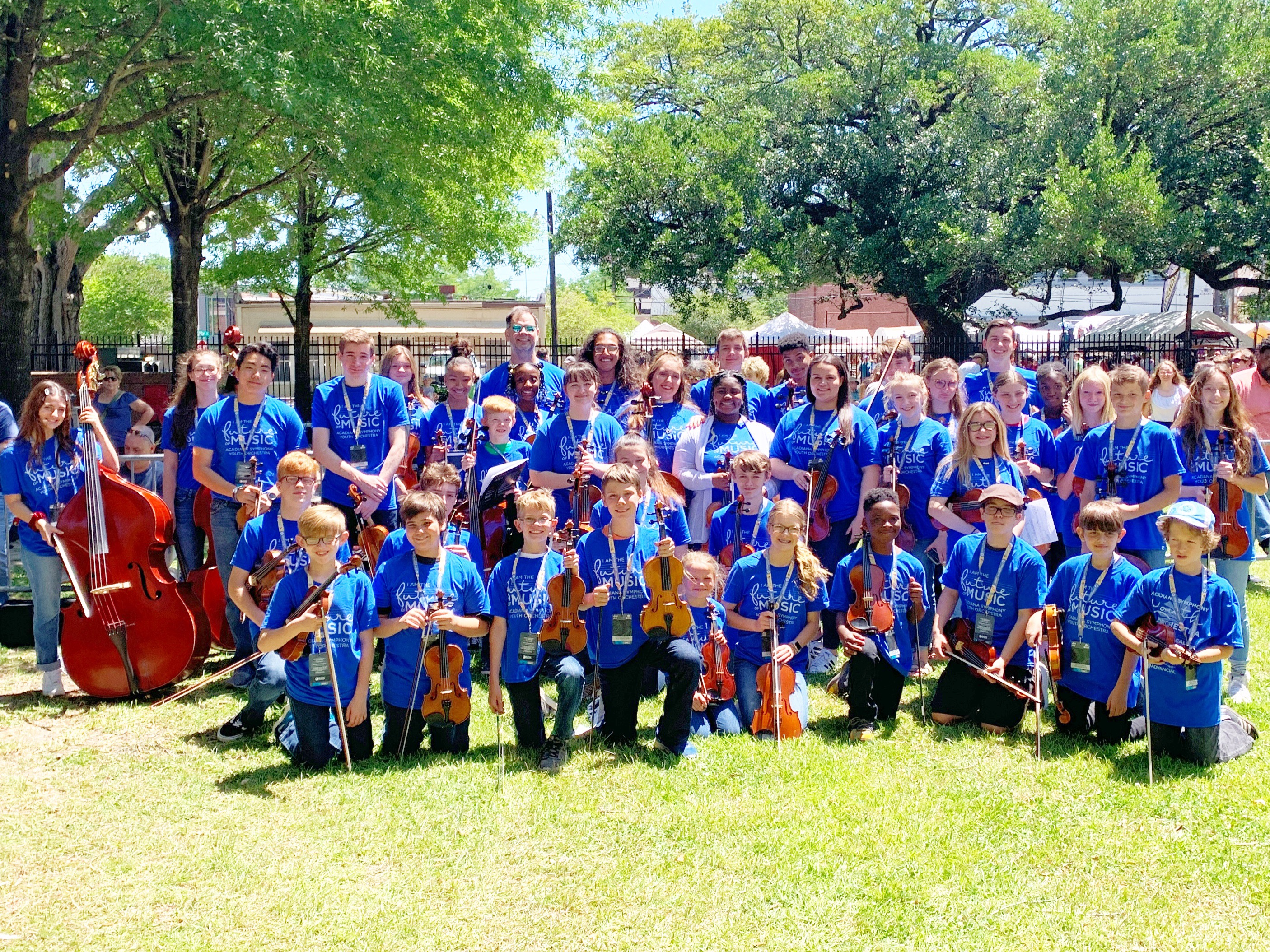 The Acadiana Symphony Orchestra & Conservatory advocates that music education should be available to everyone. We believe music enriches young minds and aids in knowledge retention. This is the very reason why our summer camp program is centered around combining S.T.E.M. and music through our partnership with the Lafayette Science Museum. It is also why we continuously invest in educational outreach through our Do-Re-ME! and Youth Orchestra programs.
The Conservatory is another one of Acadiana Symphony's music education initiatives. We carefully match students with teachers that are suited to their skill level and schedule. Due to high demand and our dedication to you, if we cannot fulfill your music lesson needs at the Conservatory, we are more than happy to get you into contact with our fellow music schools.
Here are a few reasons from Forbes.com to start or continue to keep music education in your or your student's life:
Schools on tight budgets often cut funding from music programs because the belief is that students who focus on music will do poorly in areas such as Math, Science, and English.
A study by the University of British Columbia found that students who become involved with music actually do better in the core subjects. Students who play a musical instrument proved to score higher and were about a year ahead academically than their non-music peers. The study showed no bias towards ethnicity, gender, socioeconomic background, or prior skill level in English and mathematics.
Students who learn musical instruments develop several skills such as eye-hand-mind coordination, the ability to read music notation, and listening and team skills. They also have increased cognitive capacities, self-efficiency, and self-discipline.
Researchers suspect that student musicians are more motivated because they see tangible results from practicing, and that translates into their other work.
The notion that music is holding students back needs to be forgotten because music could be the very thing that improves academic achievement.
Visit the Forbes Blog for the full article.